2018 Porsche Panamera Color Options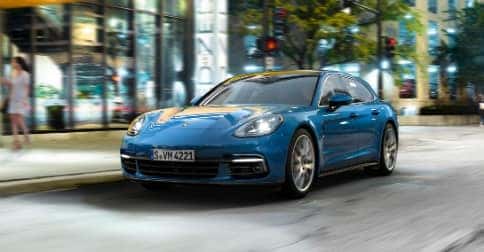 When you're shopping for a new car, color is a huge point of concern! It's the first thing people notice about your car, and shoppers at our Porsche dealer serving Los Angeles take this selection seriously. When they're taking a look at the 2018 Porsche Panamera, they have plenty of options to ensure that they get the aesthetic they want.
An Impressive Spectrum
Los Angeles shoppers considering the 2018 Porsche Panamera have 16 colors to choose from!  It's easy to find something you like. When you opt for the classic black or white model, you'll have that sought-after formal look that will leave people breathless as you breeze past them. Though the 2018 Panamera looks dapper and elegant in any color, the black and white fit like a perfect tuxedo.
You can also spring for one of 10 metallic colors that add an extra iridescent touch. Choose from:
Carrara White Metallic
Rhodium Silver Metallic
Sapphire Blue Metallic
Burgundy Red Metallic
Ristretto Brown Metallic
Mahogany Metallic
Night Blue Metallic
Agate Grey Metallic
Volcano Grey Metallic
Jet Black Metallic
You'll appreciate the rich depth of these shades as they glitter and gleam on the road! They look good in the sunshine or passing under streetlamps in the middle of the night. In a vehicle this powerful, wherever you go, you won't be there for long—so select one of these colors to ensure you make a lasting impression!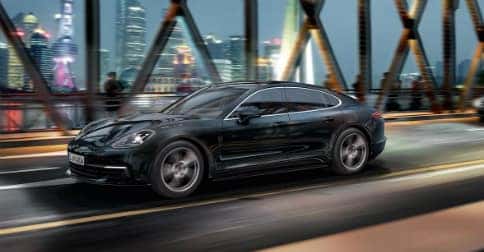 Special Selection
There are four shades labeled "special exterior colors." It includes Carmine Red, that classic bright red shade that exudes sporty capability. Who doesn't want to be known as the person with the red Porsche?
Contact Porsche Riverside today for a test drive of the 2018 Panamera, the groundbreaking sedan from an unparalleled manufacturer.