2021 Porsche Cayenne Interior Color & Upholstery Options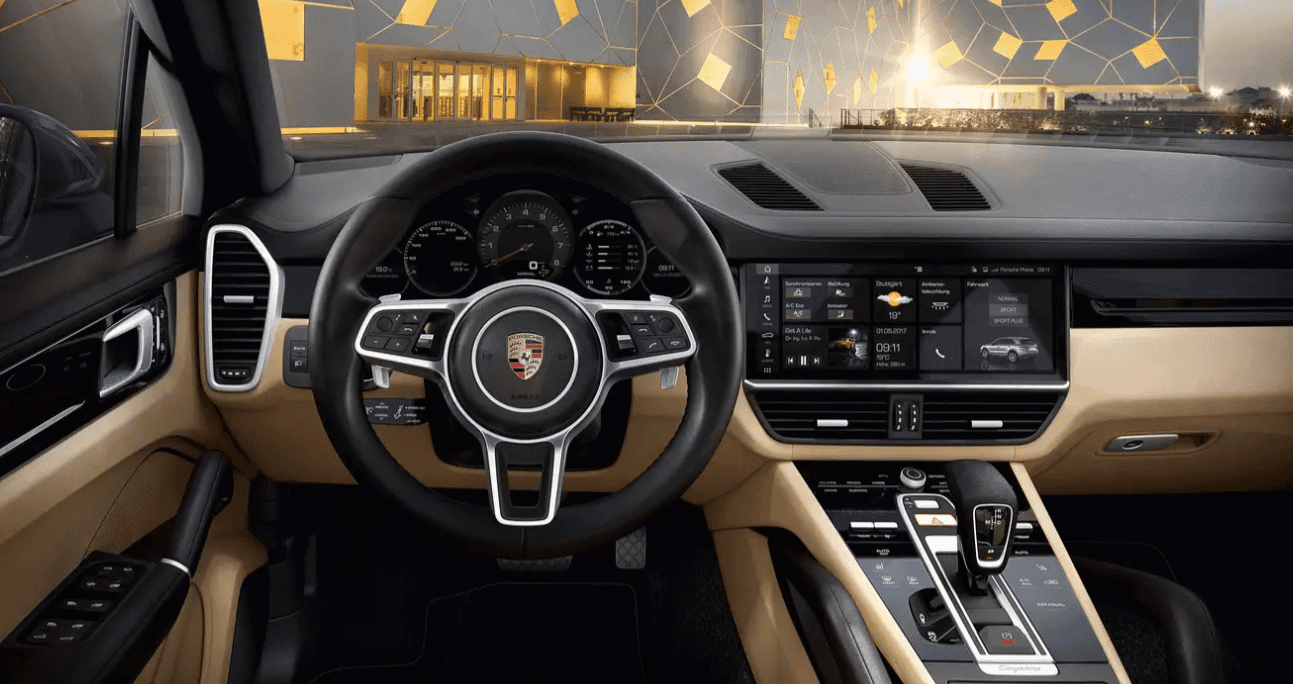 If you're set on taking home a brand new 2021 Porsche Cayenne, you're going to have 11 total interior color and upholstery options to choose from. Porsche Riverside is here to provide Los Angeles area shoppers with all the available colors and combinations.
Since you'll see the interior every time you get behind the wheel of your Cayenne, the color of it is essential to the Porsche experience. Thankfully, there are plenty of possibilities, and there is sure to be an interior color you could see yourself in, day in and day out.
Standard Interior / Partial Leather or Leather Seats
If you're looking for a standard interior with either partial or fully leather seating, you'll have three options to choose from, including a two-tone option:
Black
Slate Grey
Black/Mojave Beige
Leather Interior / Leather Seats
The leather interior and leather seats option has the most colors available, with two solid color options and four two-tone options:
Black
Slate Grey
Black/Bordeaux Red
Black/Mojave Beige
Slate Grey/Mojave Beige
Graphite Blue/Chalk
Club Leather Interior
Finally, those interested in a fully brown interior should look to the club leather options:
Truffle Brown
Truffle Brown/Cohiba Brown
Shop for the 2021 Porsche Cayenne at Porsche Riverside
Is there a 2021 Porsche Cayenne color option that you have your eye on? We'd be happy to have you at Porsche Riverside, where you can see your favorite Cayenne interior in person.
If you're interested in trying out the 2021 Cayenne, you can schedule a test drive with us at our Riverside dealership near Los Angeles. If you have any questions about a specific Cayenne interior color and upholstery option or any of the other models we have in our new Porsche inventory, feel free to contact us at Porsche Riverside.