70 Years of Porsche
Since its founding in 1948, Porsche has been committed to technological innovation and mechanical supremacy. In celebration of its 70th Year Anniversary, Porsche Riverside hosted Sportscar Together Day on June 9, 2018.
Area Porsche owners had the opportunity to showcase their Porsche models, check out fellow enthusiasts' models, and enjoy some fresh food and live music.
Sportscar Together Day at Porsche Riverside
A Look Back at Porsche History
With this milestone anniversary upon us, it's time to gaze back through the looking glass. We'll reminisce about what we've accomplished and the models that started it all. Then, we'll discuss what Porsche has planned for the future. Reaching this milestone is no small accomplishment; we at Porsche Riverside could not be more proud to call this brand our very own.
The Beginning
In 1948, Porsche saw the birth of its brand with the Porsche 356/1 Roadster. This two-seater featured a mid-mounted, air-cooled flat-4 engine and produced 40 horsepower. While this may sound rather disappointing when compared to modern sports cars, this was groundbreaking for its time.
In 1963, 15 years after the release of the first 365/1 Roadster, Porsche introduced the legendary 911. While this model has continued to see updates and improvements throughout the years, the original featured a 6-cylinder, 130 horsepower horizontally opposed engine. While the 911 would go on to become one of the most recognized Porsche models ever built, it was originally called the 901.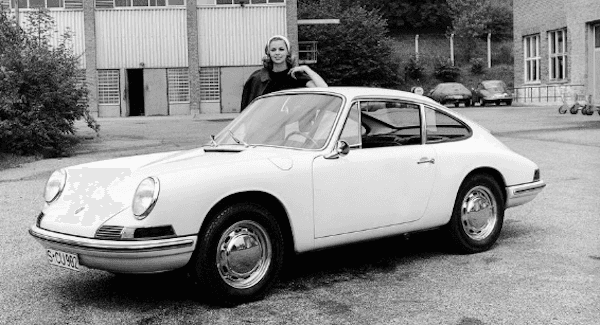 From 1978 to 1987, Transaxle models took to the streets, and the golden age of motosports began. From the 944 transaxle model to the 956 Porsche racecar, the Porsche brand began to soar above leading competitors. By 1983, the Porsche V6 TAG Turbo engine was already responsible for 25 Grand Prix victories and three World Championship titles!
The Middle
From 1988 to 1997, GT models skyrocketed in popularity. In 1989, Porsche introduced the 911 Carrera 4 with all-wheel drive. Only 8 years later, Porsche released the 911 GT1 with a mid-mounted engine. As the first 911 with a mid-mounted engine, this vehicle was seen as a racing concept of the future.
In 2002, Porsche released its third series: The Cayenne. This sporty, off-roading SUV has been a common choice amongst families ever since. With the introduction of this adventurous SUV, Porsche firmly planted its feet in all vehicle sectors; and from sports cars to sedans and SUVs, Porsche continues to impress.
Now…and the Future
Currently, Porsche offers several Hybrid models and high-performance sports cars. The 2018 Cayenne E-Hybrid places fuel-efficiency and optimal mechanics at the forefront. Capable of reaching 455 horsepower, the Cayenne E-Hybrid is an eco-friendly beast. Furthermore, the 2017 911 GT2 RS recently set another record for road-approved sports cars at the Nordschleife with a finishing time of 6:47:3 minutes. Doesn't seem like much has changed since the 1980s; we were in it to win then, and we're in it to win now.
As for the future, Porsche plans to enter Formula E in 2019. With a design concept bound to blow you away (picture below), Porsche continues to raise the bar year after year.