Best Tires for the Porsche Boxster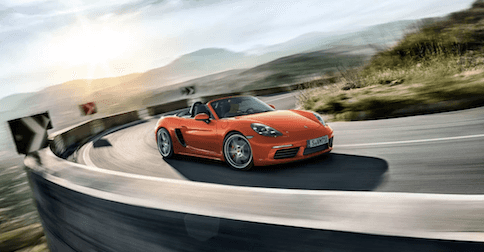 The Porsche Boxster is known for delivering the finest performance, with some of the same capabilities found in prior generations of racecars. To maintain its optimum driving pleasure, drivers are encouraged to equip their Boxster model with Maximum Ultra High Performance Summer tires from the world's leading tire manufacturers:
Bridgestone
Continental
Michelin
Pirelli
Yokohama
Shop Porsche Tires
Find the Right Tires For Your Porsche Boxster at Porsche Riverside
Each Porsche vehicle is carefully crafted with decades of engineering excellence and racing heritage. Moreover, your model's tires are also designed to ensure your safety, pleasure, and driving preferences are met.
When you visit Porsche Riverside for tire service, our team will gladly assist your search for the correct tires for your Porsche Boxster model. By installing the Porsche approved tires your sports car needs, you will keep your vehicle safe and secure as you continue to enjoy your driving experience for miles to come.
Unsure when it's time for new tires? Our technicians encourage Porsche drivers to regularly inspect their tires for wear, aging, or cracks. Even when you keep your tires properly inflated at the correct PSI and receive tire maintenance according to your model's service schedule, they're still subject to natural wear over time.
If it's time to purchase a new set of tires for your Porsche Boxster, please don't hesitate to contact our Porsche Riverside parts department today.

Shop Porsche Tires