Best Tires for the Porsche Cayenne

---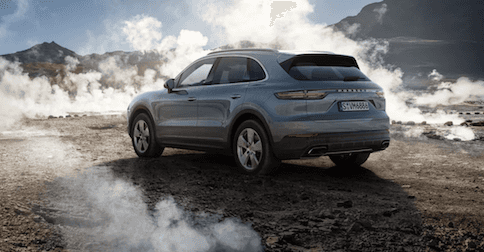 The Porsche Cayenne radiates sport, emphasizing the need for tires that can handle high limits of performance and capability. After all, your vehicle's tires are the first and only contact with the road, so it's important that they are well-suited for your model and the conditions you drive in.
If you're unsure which tires are the right fit, our Porsche dealership is here to help. Here are the best tires for the Porsche Cayenne:
Pirelli Scorpion A/T All-Terrain tires are ideal for highway use in all weather conditions, including snow and cold climates, as well as for off-road use.
Continental 4X4 Contact and Pirelli Scorpion Zero tires are designed for highway use in all weather conditions, including snow and cold climates.
Bridgestone Turanza tires are the perfect balance of performance and ride comfort for summer highway conditions.
Continental 4X4 SportContact, Michelin 4×4 Diamaris, and Pirelli PZero Rosso tires are meant for sports car-like handling in both wet and dry summer conditions.
Shop Porsche Tires
Porsche Riverside Has The Tires Your Cayenne Needs
Since your Porsche model's tires play a major role in its breathtaking performance and safety, it's important to monitor their condition and get them replaced when they're worn, aged, or cracked. When a new set of tires is required, bring your Cayenne model to Porsche Riverside for tire service. Our technicians will help you select the tires that are best for your vehicle and driving preferences.
If it's time to purchase a new set of tires for your Porsche Cayenne, please don't hesitate to shop our Porsche Riverside parts department today.
Shop Porsche Tires