Classic Porsche Repair Near Los Angeles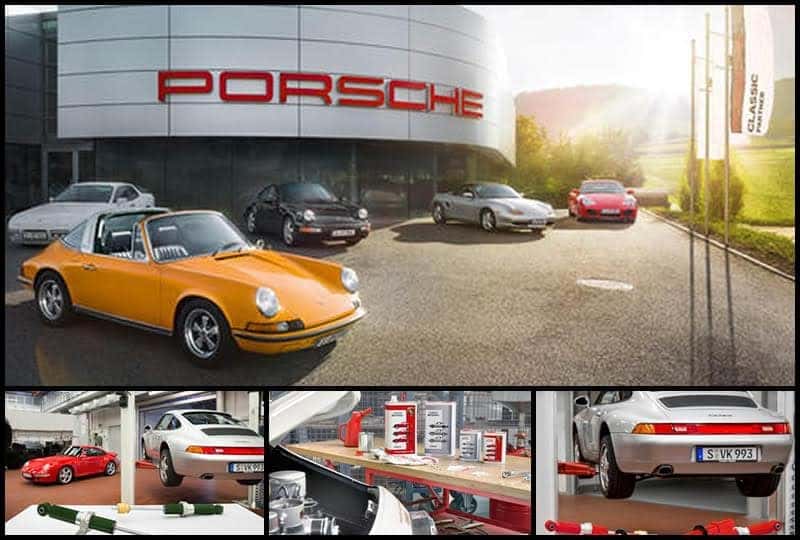 Driving around in a classic Porsche is quite the luxury; however–with so many years under your baby's belt–you probably like to schedule a basic check-up every now and again. At Porsche Riverside, we'll keep your classic Porsche in tip-top shape. And if your Porsche needs more than just a little love, we'll take care of that too!
We Service Air-Cooled Porsche Models
Has your air-cooled Porsche 911 from way back when stopped working? Wondering who you can trust to get that speedy slickster back on the road? At Porsche Riverside, we can guarantee satisfaction…even when it comes down to an air-cooled engine. Our service department near Los Angeles is stocked with professionally trained technicians prepped and ready to handle all of your classic Porsche repair needs.
From a basic oil change to more complicated engine repairs, our service technicians are specifically trained to spot and fix all Porsche models. If you're going to own a classic Porsche, you should be sure to place the upkeep in the proper hands.
Genuine Parts
We will use genuine Porsche parts. With Genuine OEM parts, you can't go wrong. How could you put third-party parts in your Porsche 356? You would strip away the Porsche's identity. Your Porsche 928 GT would no longer be a classic Porsche; it would simply be an old car. No matter the classic Porsche you drive–from the Porsche 911 Carrera to the 944 Turbo–genuine parts are a must-have.
In addition to the pure principle at play, Porsche parts are built to last. When you come to Porsche Riverside Riverside for your classic Porsche repairs, we don't expect to see you back very soon. By using OEM parts, you can guarantee that your Porsche performs as it should…no hiccups or malfunctions.
At Porsche Riverside, we do the job once…and we do it right. For more information on classic Porsche repair, feel free to contact Porsche Riverside serving Los Angeles, Chino Hills, Ontario, and Rancho Cucamonga at 951-441-6195.