Does the 2017 Porsche Panamera Come in Manual?
Does the 2017 Porsche Panamera come in manual? The short answer is no, but it is equipped with the all-new eight-speed Porsche Doppelkupplung transmission, which delivers more power from the engine. This eight-speed PDK transmission translates to the tremendous drive force of the engine into the acceleration drivers expect from a Porsche. Gears one to six have a sports ratio and top speed is reached in sixth gear. Seventh and eighth gear have a long ratio, which keeps the engine revs low—even at high speeds.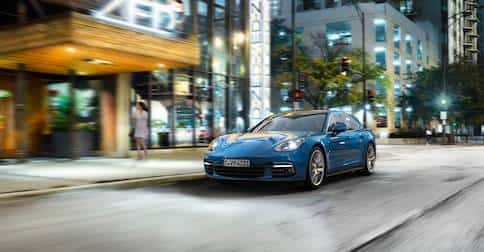 All told, the 2017 Porsche Panamera, available now at our Los Angeles dealership, delivers a more efficient and comfortable driving experience over long distances. Its precise gearshifts take mere milliseconds with no discernible interruption in power. When equipped with PDK, the 2017 Panamera has the ability to deliver 330 horsepower, achieve a top track speed of 164 MPH, and make the jump from zero to 60 MPH in just 5.4-seconds (5.2-seconds when equipped with Sport Chrono). You don't need a manual transmission to get that white-knuckle, exhilarating performance you've been desiring!
The Porsche Panamera's Automatic Transmission Delivers for Los Angeles Drivers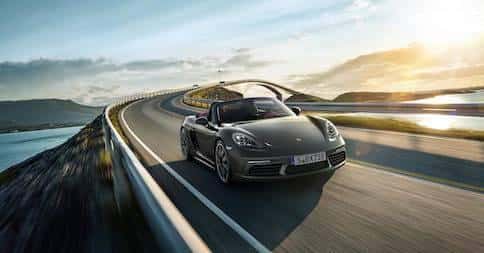 However, if you're dead-set on getting behind the wheel of a manual Porsche, we suggest checking out the Porsche 911 at our Los Angeles dealer, which offers select models that are equipped with seven-speed manual transmissions that deliver short shift movements and an optimum transition from one gear to the next. Shoppers are also invited to explore Porsche 718 Cayman and 718 Boxster models, which feature six-speed smooth-shifting manual transmissions that are optimally matched to the respective engine map.
Whether you're in the market for a manual or automatic Porsche, you'll get the out-of-this-world level of performance you expect. To learn more about the 2017 Panamera, 718 Cayman, or 718 Boxster, contact us.