Father's Day Gift Ideas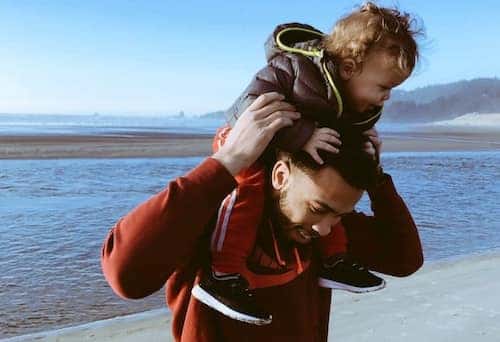 Only the Best for LA Area Dads
We at Porsche Riverside are here to make buying a Father's Day gift a breeze. For starters, what beats a brand new Porsche? With a full lineup of stylish, speedy, and sophisticated models, you'll be bound to find the perfect car for dad. Grab mom and all of your siblings and consider picking out a brand-new Porsche near Los Angeles. If you put your heads together, we're sure you'll be able to choose the one Dad would get himself. If you're lucky enough, he may have been dropping hints the last few weeks. Do you remember what page he left the MotorTrend magazine on? It was probably a calculated move.
Accessory and Service Ideas
We at Porsche Riverside are currently running incomparable promotions on Porsche parts and accessories. From collector items to a Porsche-themed soundbar and Porsche Tequipment Sports Exhaust System, we've got specials on the latest and greatest Porsche items. You'll be able to get the perfect gift at a very competitive price. Let dad celebrate Father's Day with a gift from his children for his…other child.
If your dad's Porsche is in need of a little TLC, why not cover some vehicle service? We're running several specials-from detailing repairs to more mechanical service measures–you're bound to find the service special your dad's car requires. Father's Day is right around the bend; you don't want to be stuck buying a last minute gift. Trust us at Porsche Riverside. A car from us is a gift that keeps on giving.
If you have any questions, feel free to contact our Porsche dealer near Los Angeles. We are ready and willing to answer any questions you may have. If you're debating a few different options, give us a call and we'll help you choose. We want to make sure your dad gets the gift he deserves this Father's Day.