Is the 2018 Porsche 718 Cayman Mid-Engine?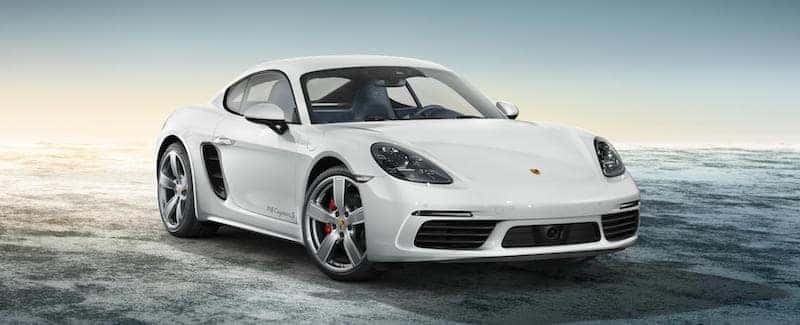 It's speedy, smooth, and striking. The 2018 Porsche 718 Cayman will be sure to exceed expectations for Los Angeles area drivers who dare to get behind the wheel. Without this model's mid-engine layout, its incredible performance, handling, and unique design features would not be possible.
The Mid-Engined Sports Car
With an engine located no further than 12 inches behind the driver, the 718 Cayman gains dynamic cornering abilities because of its low and central center of gravity. You can expect a smooth drive when handling this sports car, thanks to the horizontally opposed arrangement of the engine's cylinders that help to reduce oscillations.
The compact design of this two-seater plays an important role in it's drive. By reducing the overall weight of this Porsche model, the 2.0-liter four-cylinder turbocharged boxer engine is able to produce exceptional power like never before. Although the 718 Cayman is lightweight, its comfort, space, and everyday practicality were not sacrificed when designing this vehicle.
Due to its mid-engine layout, this Porsche model is able to pull off an ultra-sleek, low and wide appearance. Its distinctive edges and defined contours create a look that blends sport with sophistication. From the side, its mid-engine layout is emphasized with striking large wheel arches. The contouring on the doors directs headwind into the large air intakes on either side of the vehicle, providing the incredible supply of air to the new turbocharged engines for a breathtaking drive.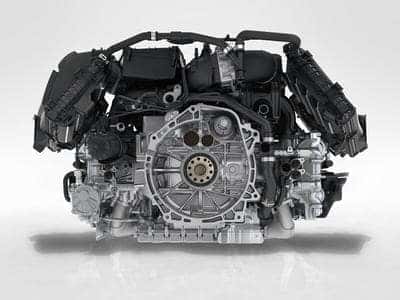 Hit the Streets of Los Angeles in the 2018 Porsche 718 Cayman
Looking to experience the effects of the mid-engine layout yourself? Los Angeles area drivers can place themselves in the middle of the action by bringing home a 2018 Porsche 718 Cayman model for sale today.
If you have any questions about the Porsche 718 Cayman or would like to schedule a test drive, don't hesitate to contact us.