Is the Porsche Macan 4-Wheel Drive?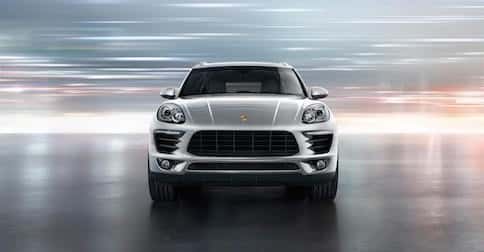 One of the top questions that shoppers ask about the Porsche Macan is whether it has four-wheel drive, and the answer is no. The 2017 Porsche Macan, available now at our Los Angeles dealership, is an all-wheel drive vehicle. The Porsche Traction Management active all-wheel drive system in the 2017 Macan delivers tremendous dynamic performance. It features an electronic and map-controlled multi-plate clutch, automatic brake differential, and anti-slip regulation.
The electronically-controlled multi-plate clutch regulates the distribution of drive force between the rear and front axles. The system constantly monitors driving conditions in order to deliver precise and lightning-quick responses to various situations. Sensors in the Porsche Traction Management active all-wheel drive system continuously check the rotation speeds of all four wheels, the steering angle, and the longitudinal and lateral acceleration of the vehicle.
The Porsche Macan Delivers a Lightning-Quick Response to Various Road Conditions to Los Angeles Drivers
Beneath the hood sits a 2.0L inline four-cylinder engine that delivers 252 horsepower and 273 lb-ft of torque. Thanks to this incredibly capable engine, the Macan can make the jump from zero to 60 MPH in just 6.3-seconds and has the ability to reach a top track speed of 142 MPH.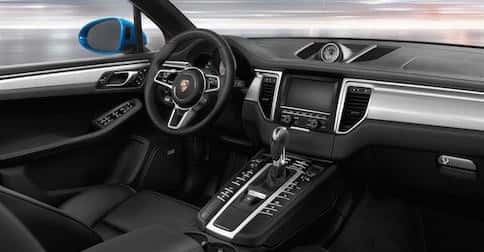 The Macan offers wheel size options from the standard 18-inches to 21-inches, so shoppers have numerous ways to customize their vehicle. The classic sports car design of the Macan reveals itself particularly at the rear of the vehicle. It's sleek at the top and broader as you approach the rear wheels, paying homage to the Porsche 911. The overall effect is that the Macan looks low, wide, and intimate with the road.
Best of all, the Porsche Macan is available in a variety of trim levels, so there's sure to be a Macan model that suits you. Visit our Los Angeles dealership today to explore all of the different Porsche Macan trim levels that we have available.
To learn more about the Porsche Macan or to schedule a test drive, contact us.