Can the Porsche Cayenne Tow?
When you think of a Porsche, you may immediately think of power-packed performance and white-knuckle thrills, but models like the Porsche Cayenne can do a whole lot more for Los Angeles area shoppers. Along with delivering the unparalleled performance you've come to expect from the brand, you can rely on your Porsche Cayenne to bring along the toys you want too.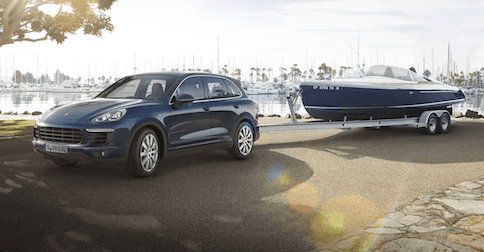 After all, the Porsche Cayenne is an SUV, so with it comes some incredible towing capability. When towing a trailer that doesn't have brakes, the Cayenne can tow up to 1,653 lbs. When towing a trailer that is equipped with brakes, the Cayenne has the capability to tow up to 7,716 lbs.
The Porsche Cayenne Delivers Impressive Towing Power to Los Angeles Area Shoppers
No matter what you're trying to tow, like your boat to one of California's many breath-taking lakes, the Cayenne allows you to do so while delivering a luxurious passenger experience. And just because you've got a heavy load tacked onto the back doesn't mean that you'll have to settle for a sacrifice in that Porsche power that you love. The Cayenne has the ability to confidently tow the extra weight while continuing to achieve that jaw-dropping acceleration power. Without a trailer tacked onto the back, the Cayenne can make the jump from zero to 60 MPH in just 7.3-seconds; with a trailer, that time increases by a surprisingly small amount.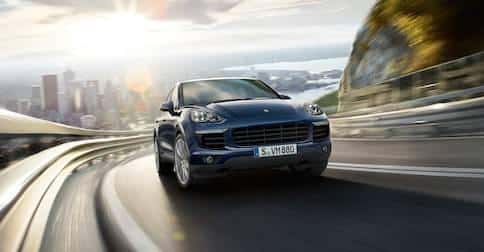 The 2017 Porsche Cayenne, available now at our Porsche dealership, is equipped with a standard 3.6L V6 engine that provides 300 horsepower and 295 lb-ft of torque. What's more, thanks to the Cayenne's impressive amount of torque and silky transmission, hauling up a steep incline or even launching a boat from a steep ramp is a stress-free experience. The Cayenne's 18-inch wheels and large wheel base, keep it poised and firmly planted on the road—no matter what you decide to tow along.
To learn more about the Porsche Cayenne or to schedule a test drive, contact us at (888) 536-5618.