Porsche Ranks the Highest in Sales Satisfaction Among Shoppers
J.D. Power has released its 2016 U.S. Sales Satisfaction Index Study, and our Los Angeles Porsche dealer is pleased to share that Porsche was found to offer one of the best brand buying experiences! Now in its 30th year, the J.D. Power Sales Satisfaction Index Study measures satisfaction with the sales experience among new vehicle buyers and rejecters, those who shop a dealership and purchase elsewhere. The study measures buyer satisfaction based on four factors: working out the deal, salesperson, delivery process, and facility. Rejecter satisfaction is based on five factors that include salesperson, fairness in price, experience negotiating, facility, and variety of inventory.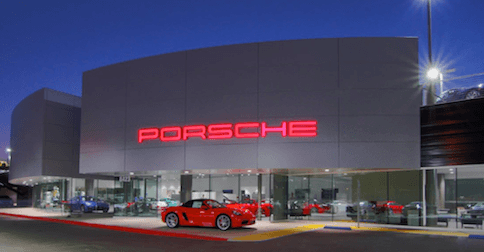 Sitting at the top of the list for the second consecutive year is Porsche, with a score of 824. Porsche outshined the competition with a nine-point lead! At Porsche Riverside, we're thrilled to be a part of a brand that's been recognized with such a prestigious honor.
The Highest-rated Porsche Dealership in Los Angeles
At Porsche Riverside, we've been dedicated to customer satisfaction since our very start in the 1960s. In fact, our dealership has been voted the highest-rated Porsche dealership in California for customer service, by Dealer Rater and Edmunds.com! As your premiere luxury car dealership, we're proud to offer you a prime selection of brand new Porsche models in Los Angeles, as well as a high-tech service center that offers the quality Porsche service that you can depend on.
Our dedicated sales staff is here to serve you seven days per week, and our service technicians are available Monday through Friday. We look forward to helping you get behind the wheel of the Porsche model of your dreams, and helping you maintain that model and keep it running like-new for years to come!
Come by to experience why Porsche topped the J.D. Power U.S. Sales Satisfaction Index Study for yet another year. To learn more about the Porsche brand and all our dealership has to offer, contact Porsche Riverside.