Porsche Repair Near Orange County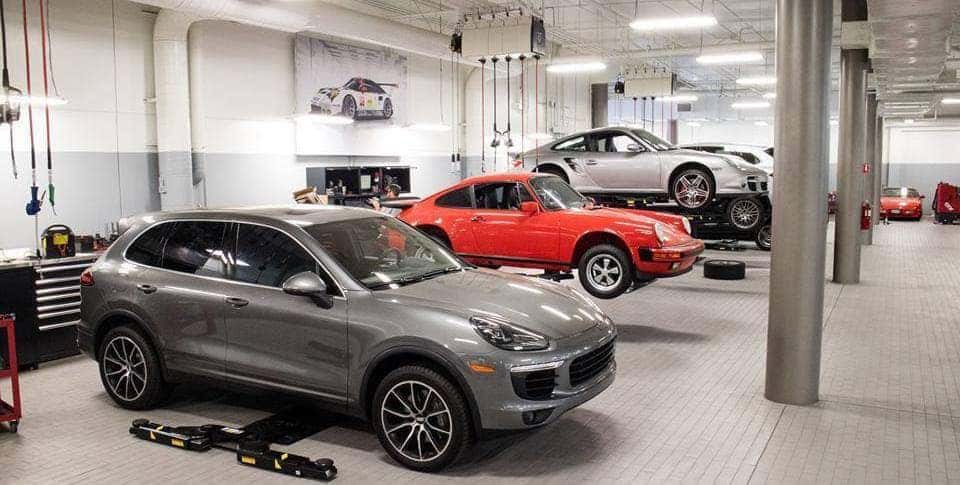 Porsche vehicles personify the forefront of automotive engineering. In turn, they require routine care from skilled technicians.
At Porsche Riverside, we provide comprehensive Porsche repair service for Orange County area drivers. Whether you need a quick oil change or more intricate maintenance, you can trust our Porsche certified technicians to treat your prized possession with the specialized care you expect.
To ensure our repairs last as intended, we only use genuine Porsche parts. Our dedicated Porsche parts department maintains an extensive parts inventory, but if we don't have the parts you need, we'd be happy to order for you. Our service team is well-equipped to install parts on your model, but if you're more of a do-it-yourself type, we can assist as much as or as little as you'd like.
Not only is our service effective, but it's also fast. Orange County area Porsche owners can save even more time by scheduling an appointment through our online scheduling form. To accommodate your hectic schedule, we're open five days a week – Monday through Friday from 7 AM to 7 PM.
If you're not sure when it's time for your next routine service appointment, feel free to use our handy Porsche maintenance schedule.
Porsche Repair Services We Provide
Classic Porsche Service and Repair
We take our Porsche heritage to heart. In turn, it should come as no surprise that we get giddy when a vintage Porsche pulls up to our service center.
We know how important your Porsche is to you. Fortunately, our Porsche certified technicians receive training to handle these finely crafted models, so we can perform every measure possible to keep your classic Porsche running smoothly and looking at its best.
Schedule classic Porsche service at Porsche Riverside today.
Reconditioning & Collision Center
Although dents and scratches don't necessarily impact performance, they can severely dampen your Porsche experience.
If your Porsche needs an exterior revamp or interior detailing, visit our Porsche reconditioning and collision center.
Have any questions about our Porsche repair and service offerings? Contact us at our Porsche service center near Orange County today.