Porsche Riverside Wins an Edmunds.com Five Star Dealer Award
Edmunds.com has released its list of 2016 five-star dealers, and we're pleased to report that Porsche Riverside has made the list! This is the company's fourth annual Five Star Dealer Awards, which recognize select car dealers who earned the highest overall rating for customer satisfaction in Edmunds.com's dealer "Sales Ratings." To be eligible for this award, the dealer partner must have earned an overall sales rating of five-stars generated by car shoppers on Edmunds.com with a minimum of 20 reviews during the previous two years as of December 31, 2015.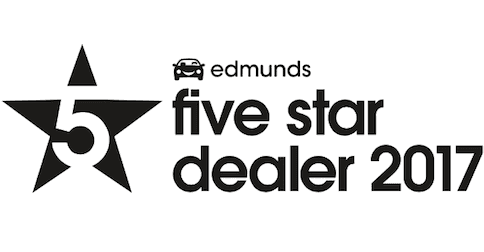 "Providing excellent customer satisfaction has never been more important than it is in today's highly-connected world," said Avi Steinlauf, Edmunds.com CEO. "Today's car shoppers are incredibly savvy, and we know that more than 70 percent of them read dealer reviews before deciding where to buy their next vehicle. Programs such as the Five Star Dealer Awards that recognize excellent customer service can make a real difference to dealers looking to stand out from the competition. We celebrate these exceptional dealers and congratulate them for going above and beyond for their customers."
A True Five-Star Experience Awaits at Our Los Angeles Porsche Dealership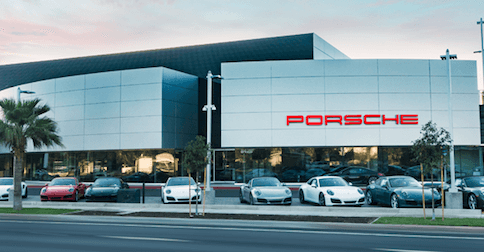 Don't just take our word for it; check out some reviews of our Los Angeles Porsche dealership:
"Outstanding service, a true five-star experience. This was my first Porsche purchase: a Macan S. After researching the vehicle online, I sent an email to Porsche Riverside regarding my interest in a Macan. I got an immediate response to my inquiry both by email and phone. I met the same salesperson at the dealership. I can say this truly was the best car buying experience I have ever had. The salesperson was personable and very knowledgeable about the vehicle. The experience was very relaxed and pressure-free unlike other dealerships I have dealt with. I ended up getting a great deal on the Macan the salesperson showed me how all the features worked and even synched my iPhone to the car. I highly recommend Porsche Riverside." – DealerRater user

"There's a reason I drive over an hour…Porsche Riverside is an impressive operation founded on service and expert knowledge of my Porsche. With other dealership much closer to my home in Pasadena, I continue to get the highest level of service from the service advisors at Porsche Riverside. In short, they will care for you, your car, and your time with the genuine interest to deliver professional and dedicated service." – DealerRater user
Come visit us today and experience the customer service that got us a Five Star Dealer award from Edmunds.com. For more information about Porsche Riverside, contact us.