Which Porsche 911 Models Are Convertibles?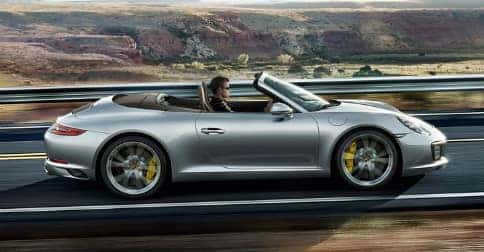 When you live in California, it's hard to resist the temptation of a ride with the top down. Why bother? Our Porsche dealer serving Orange County has a range of Porsche 911 convertibles. They provide the perfect way to get hefty performance and your daily dose of sunshine. So which ones come in a cabriolet body style? Find out from us!
A Selection of Convertibles for Your Consideration
Shoppers consider the Porsche 911 line because of their iconic style in addition to their formidable performance. However, some drivers just prefer that open-air feel, and we couldn't agree more! 12 models in the Porsche 911 lineup come as convertibles:
911 Carrera Cabriolet
911 Carrera S Cabriolet
911 Carrera 4 Cabriolet
911 Carrera 4S Cabriolet
911 Targa 4
911 Targa 4S
911 Turbo Cabriolet
911 Turbo S Cabriolet
911 Carrera GTS Cabriolet
911 Carrera 4 GTS Cabriolet
911 Targa 4 GTS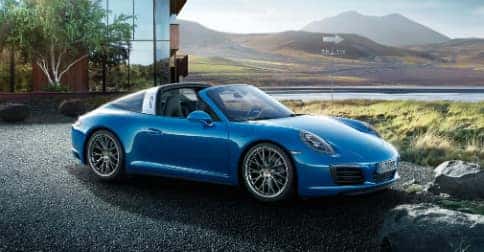 Plenty of Peace of Mind
It's easy to get the impression that a sports car convertible isn't safe, but let us put your mind at ease. The brilliant minds of this manufacturer are tirelessly dedicated to your well-being. For example, the 2018 Porsche 911 Carrera keeps Orange County area drivers safe with a standard suite of airbags as well as roll-over protection technology.
Roll-over protection refers to two spring-loaded bars placed behind the rear seats. When the vehicle's roll-over sensor is triggered (after carefully monitoring the car's behavior on every drive), the roll-over bars are deployed almost instantaneously. These are just some of the features found on every 911 cabriolet, and we encourage you to ask us more questions! Our team is always happy to help.
Contact Porsche Riverside Riverside today to set up a test drive of one of our Porsche 911 convertible models or, if you're hesitant, check out the lineup of coupes, all of which have the option to upgrade to a slide-tilt sunroof! Find out for yourself that there are few better feelings than rocketing to 60 MPH within seconds, all while enjoying the open air.