2020 Porsche Taycan Trim Comparison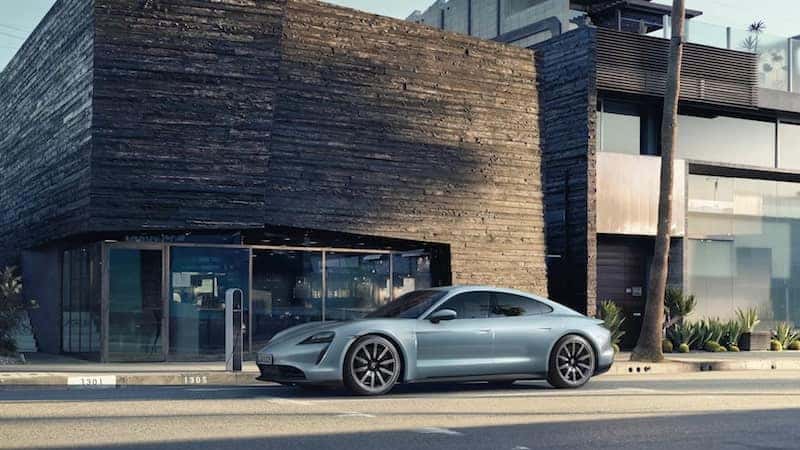 Translated from Turkic origin as "soul of a spirited young horse," the all-new the 2020 Porsche Taycan bestows revolutionary performance, style, and sophistication to those willing to take the reins. No matter the trim, its all-electric concept is ready for what lies ahead. Despite this, we want Riverside drivers to understand precisely what distinguishes the models.
Taycan 4S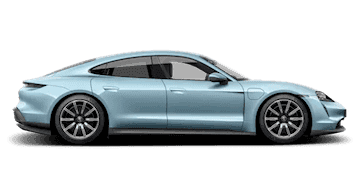 Up to 390 kW Overboost Power with Launch Control
0-60 MPH in 3.8s with Launch Control
155 MPH top track speed
Taycan Turbo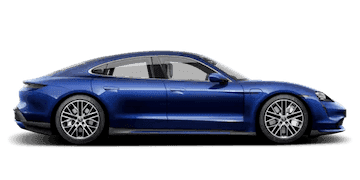 Up to 500 kW Overboost Power with Launch Control
0-60 MPH in 3.0s with Launch Control
161 mph top track speed
Taycan Turbo S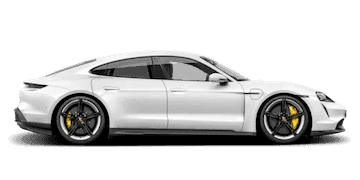 Up to 560 kW Overboost Power with Launch Control
0-60 MPH in 2.6s with Launch Control
161 mph top track speed
Activate the 800-volt Performance Battery offering up to 420 kW and you'll hit 60 mph in just 3.8 seconds. For even more thrills, the Taycan Turbo gets you up to speed without hesitation through its upgraded 500 kW of overboost power for a 0-60 time of 3.0 seconds. The Porsche ethos truly shines through the Taycan Turbo S, which boasts otherworldly acceleration (0-60 MPH in 2.6 seconds) thanks to its overboost power of 560 kW.
Although each model differs on the track, they all manifest a familiar Porsche core of emotion and ingenuity. This is arguably most apparent from the surface as the Taycan utilizes a three-stage rear spoiler and vertical air curtains to channel incoming air for optimal performance.
Behind the wheel, drivers experience a cabin that defies assumptions with fully digital buttons and driver-displays. To keep you in check with your driving range, the Taycan Charging Planner will coordinate the best route to your destination with consideration to your remaining charge. The Taycan also integrates the latest safety technology, like Porsche InnoDrive and SurroundView, to help keep you aware of your surroundings at both parking lot and highway speeds.
If you're looking to initiate the future of performance automobiles to the streets of Riverside, we encourage you to browse our lineup of Porsche Taycan models for sale. Have any questions about the all-new Porsche Taycan? Don't hesitate to contact us at Porsche Riverside.