New Porsche Warranty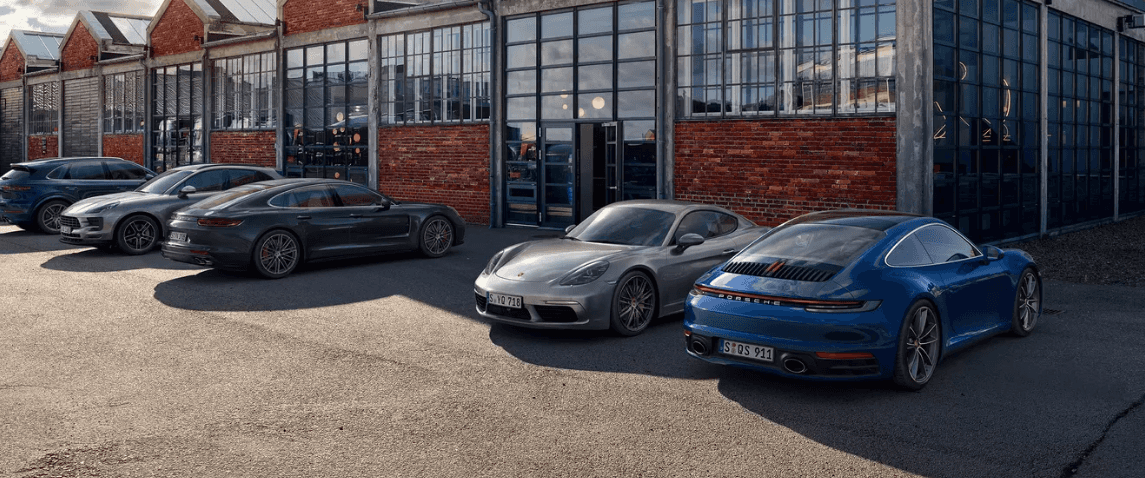 When you buy a new Porsche model, you're investing in a thrilling performance, impeccable comfort, and undeniable luxury. To keep your new purchase protected, you'll gain meticulous warranty coverage that'll give you the peace of mind you need. Learn more about what your Porsche warranty covers here, or visit Porsche Riverside to further discuss the warranty details.
Peace of Mind for Riverside Porsche Drivers
All new vehicle warranties start at the date of purchase or lease. The warranty coverage on new Porsche models includes:
4 year / 50,000 miles warranty for all new vehicles whichever occurs first*;
2-year warranty for genuine Porsche parts, exchange parts and accessories, which are used or sold outside of warranty work. The warranty period for Porsche parts which are used in connection with warranty work ends contemporaneously with the warranty period for the purchased item which has become defective;
12-year long-life warranty against rust perforation in the bodyshell. (please refer to the terms and conditions in the warranty handbook)
Certified Pre-Owned Warranty – 2 Years / Unlimited Mileage Warranty coverage from the expiration of the new vehicle limited warranty or the date of sale if the new vehicle limited warranty has expired.** Warranty can be claimed from any Porsche partner across the world.
View Certified Pre-Owned Inventory
Tire Warranty – Original equipment tires on new Porsche vehicles are warranted by their respective manufacturer as detailed in the applicable tire manufacturer's warranty statement. The terms and conditions of the tire manufacturer's warranties are independently determined by the tire manufacturers.
Download Your Porsche Warranty Manual
2023 US Warranty Manual
2022 US Warranty Manual
2021 US Warranty Manual
2020 US Warranty Manual
2019 US Warranty Manual
2018 US Warranty Manual
2017 US Warranty Manual
2016 US Warranty Manual
For more information on your Porsche model's warranty coverage, please don't hesitate to contact the team at Porsche Riverside today!
*Applies for vehicles purchased and registered in the USA and Canada (outside the USA and Canada 2 years / unlimited miles).
**This new warranty does not apply to vehicles sold as CPO prior to December 1, 2017 or vehicles with an existing 2 year/100,000 mileage warranty while still covered under the new vehicle limited warranty. This warranty is not valid if sold by any non-authorized commercial dealer or broker. If this vehicle is traded to a non-authorized Porsche dealer or broker for resale purposes, the Certified Pre-Owned Limited Warranty is void.