Is the 2018 Porsche 718 Cayman an Automatic?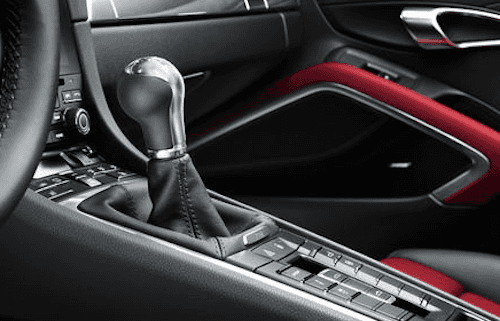 718 Cayman Transmission Options for Los Angeles Area Drivers
The 2018 Porsche 718 Cayman comes standard with a 6-speed manual transmission. With short and sporty shift throws, the transmission is designed to complement the Cayman's adventure-seeking appeal. However, the Cayman also offers a 7-speed Porsche Doppelkupplung (PDK) transmission featuring manual and automatic modes. The PDK offers extremely fast gear changes; this way, the power will never be disrupted when shifting. There are perks of each transmission; we at Porsche Riverside are here to break down the major differences between the two.
6-Speed Manual vs PDK
Because the 6-speed manual transmission features short shift throws, the driving experience is an engaging one. If you're the kind of driver who wants to deeply interact with your car at all times, this is the transmission for you. In tandem with the optional Sport Chrono Package, the 6-speed manual transmission offers an incomparable dynamic driving experience, and is optimal for those looking to feel, hear, and bask in the glory of this high-performance vehicle. Ensuring the optimum engine speed for every downshift, the Chrono package offers an emotionally thrilling drive…and an impressive engine roar.
The 7-speed PDK transmission offers faster acceleration performance and a reduction in fuel consumption. Furthermore, in manual mode, the shift direction is designed to emulate racing cars. If you're looking for a fun ride–but tend to be on the road for long stretches at a time–this is likely the better option for you. Offering the perfect combination of luxury and sport, the 7-speed PDK puts the driving experience in your hands; you can choose your level of interaction.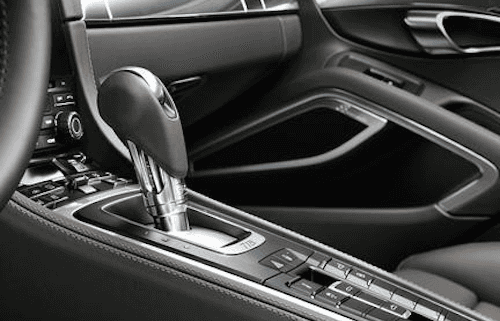 If you're interested in the 2018 718 Cayman, take a peek at the 2018 Porsche Cayman models for sale near Los Angeles. With a selection worth writing home about, you're bound to find the one you're looking for (we know that color matters)!
If you have any questions, feel free to contact our Porsche dealer near Los Angeles. We are here to answer any and all questions you may have.