Porsche Club of America Riverside Region Autocross Event Sponsor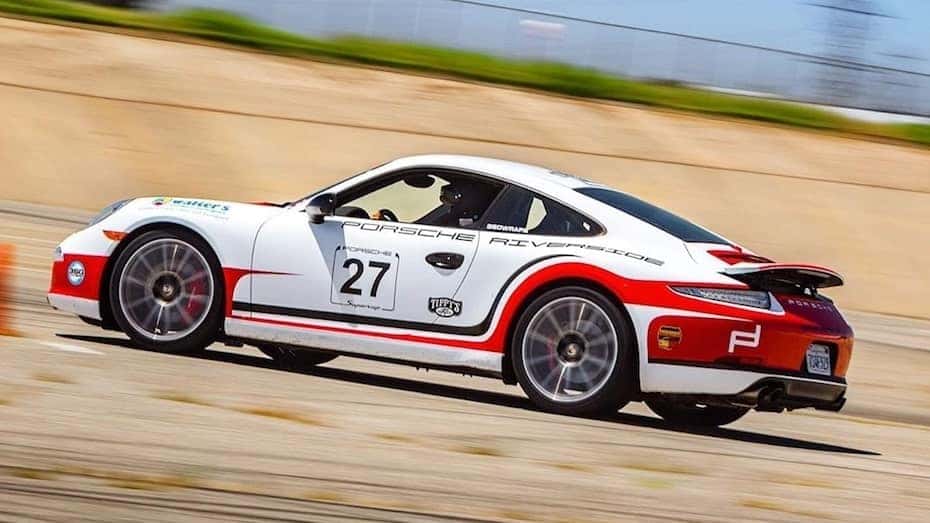 Porsche Riverside takes great pride in sponsoring the Porsche Club of America Riverside Region's Porsche Autocross events, at the Auto Club Speedway in Fontana.
Every Porsche is first and foremost a sports car, and we think every Porsche owner should get the chance to put this reputation, alongside their driving skills, to the test on a safe yet exhilarating course.
At the Porsche Autocross Event, you will not only learn how to handle your car at speeds that you drive daily but also:
Gain confidence in your driving ability
Learn the limits of your car's brakes
Learn correct seating, hand, and feet positions
Learn the limits of your car's tire adhesion
You need not any previous autocross experience – this is a time to get intimate with your Porsche, whether that be a brand new Porsche Cayenne, a recent model year Porsche 911, or a classic Porsche 944. Trained Porsche instructors are on standby to get you acquainted with how you will use your Porsche on the course.
And leave your sandwich at home. Lunch is on us.
How To Register For Upcoming PCA RsR Autocross
To register for an upcoming PCA RsR Autocross event, visit: https://riversidepca.org/event-calendar/.
Learn More About The Upcoming Autocross
PCA Autocross events typically sell out quickly, so we recommend signing up as soon as possible to reserve your spot on the grid.
How Much Will The Autocross Cost?
Registration for the Porsche Autocross event at Auto Club Speedway in Fontana costs $90.
What Do I Need To Bring For The Autocross Event?
Upon registering, your car will automatically receive a number for use at all PCA RsR Autocross events. You must place the number on the car before having it inspected, which is a requirement.
Before heading out on the course, you must wear an approved helmet as well as non-slip, close-toed shoes. Drivers can find helmet regulations on the event page.
How Do I Prepare My Car For Autocross?
Fill up your gas tank, properly inflate your tires, and ensure you have plenty of brakes and tread. Additionally, take out loose items that would move around the cabin during tight corners.
If you want a second opinion, the certified technicians at our Porsche service center in Riverside would be more than happy to evaluate your vehicle's readiness for autocross. At the event, organizers will inspect that your Porsche meets safety standards.
Interested in learning more about the PCA RsR Autocross event? Contact us at Porsche Riverside or visit the official Porsche Club of America Riverside Region website.