Porsche Classic Catalog "Originale 01" Now Available at the Porsche Riverside Parts Center
Porsche vehicles have always been different than other cars on the market. Porsche engineers understand the significance of each individual part, and the perfect interaction of those parts is what makes a Porsche. When performing maintenance on your classic Porsche model, it's important that you do so with the right parts. The Porsche Classic Team puts a lot more than engineering into the creation of each genuine part; behind every part, there are people who rigorously design it and put it through its paces. Every part has a story that contributes to your classic Porsche.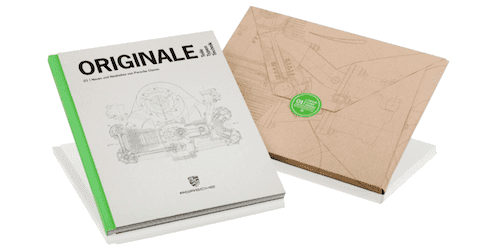 The Porsche Classic catalog "Originale 01," now available at our Riverside Porsche parts center, offers you a glimpse behind the scenes at Porsche Classic. Learn the facts and stories about these parts, types and techniques that you didn't know before. The catalog features more than 30 pages of new features from the Porsche Classic parts range so that you can keep your classic model running at its very best!
Browse Our Selection of Genuine Porsche Parts in Riverside
For more information about this catalog or the extensive selection of genuine parts available at Porsche Riverside, contact our Riverside Porsche dealer over the phone or click the button below to place a parts order. The Parts Number for the "Originale 01" catalog is: WSLU7001002721.