Porsche Battery Replacement In Riverside

If you need a Porsche battery replacement or any other car battery maintenance service, visit us in Riverside. Our Porsche service center and parts department can get you and your Porsche back on the road in a timely manner.
Being a vehicle owner comes with a variety of responsibilities, which include paying attention to the condition of your vehicle's battery. After all, the car battery is what keeps the engine running properly. The battery supplies the necessary current to the starter motor and ignition system while cranking to start the engine. If you're in need of a battery check, or a replacement battery for your 718 Boxster, 718 Cayman, 911, Macan, Panamera, or Cayenne, pay a visit to our Porsche service center in Riverside, near the greater Los Angeles area. Our technicians can help to determine if your battery's in top shape, or if you'll need a Porsche battery replacement.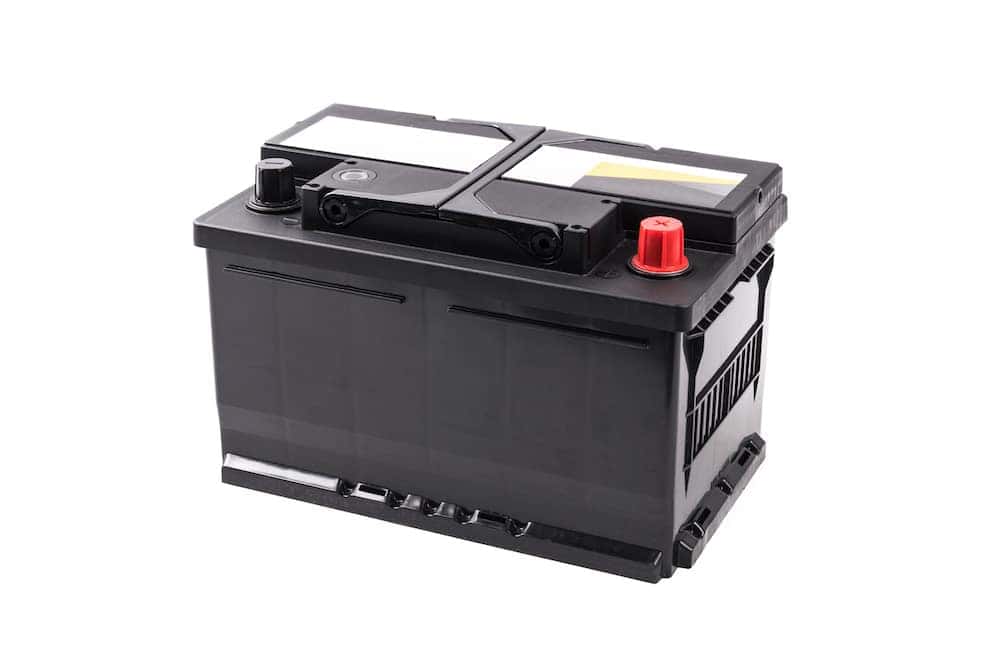 How to Check the Condition of the Battery & What to Do if the Battery Fails:
Make sure that the connections are clean, tight, and corrosion-free
If your car fails to start, get your jumper cables and find another driver to help
Make sure that both cars are in "park" or "neutral" with the ignitions shut off and the emergency brake's on
Remove the caps from each car's battery and connect the cables
Attach one of the red clips to the position terminal on your battery and attach the other red clip on the positive terminal on the other vehicle's battery
Attach one of the black clips to the negative terminal on the other car's battery and attach the other black clip to an unpainted, metal surface on your car—making sure that is isn't near the carburetor or the battery
Try to start your vehicle
If you've followed all of these steps and your car still fails to start, it means it's time to invest in a Porsche battery replacement.
How Often Should I Change My Porsche Car Battery?
If you don't notice any signs of a failing car battery, you should replace your Porsche battery every three to five years to stay ahead of any potential issues.
Should your Porsche require a battery replacement, our parts center in Riverside stocks factory-recommended Porsche batteries for your specific model, which will ensure you hear that rapturous growl every time you turn the key.
6 Signs You Need To Replace Your Porsche's Battery:
Dim headlights: A weak battery will supply insufficient current to electrical components, the most notable of which is arguably your headlights.
Slow or no engine crank when turning the key: If your engine struggles to ignite, chances are there's not enough current from your battery.
Backfiring: Your spark plugs may fail to ignite on the correct stroke without the necessary current, resulting in a residual buildup of fuel in your engine cylinders. Once ignited, it can release excessive force, causing a backfire and potential damage to your engine.
Dashboard Warning: A "check engine" light can indicate a range of potential problems, including a battery in need of replacement.
When a battery overcharges, it will build up hydrogen gas in the casing and expand. Do not drive your vehicle or remove the battery. Instead, call a tow to Porsche Riverside.
Rotten Egg Smell: A cracked battery will often leak some of the sulfuric acid inside, which evokes a strong rotten egg smell.
How Do I Choose A Battery For My Porsche?
There are a variety of essential factors to consider when outfitting your car with a new battery, namely the physical dimensions and power specifications.
At our Riverside Porsche service center, we supply warranty-backed OEM batteries for Porsche models old and new specially designed to handle the electrical demands of high-performance driving. Let our team of experts help you determine which battery is right for your vehicle.
Why Visit Our Porsche Service Center
At Porsche Riverside, we've been serving the Riverside community since 1960, and we're proud to be a top destination for quality Porsche service. We've built a reputation on being a dealership that shoppers can count on to take proper care of their vehicles when they need it most. Our state-of-the-art service facility features Porsche certified technicians who work only with genuine OEM parts and have the tools and knowledge required to deliver quality service in a timely manner. Our service department offers convenient hours, open from 7 a.m. to 7 p.m.—Monday through Friday. At Porsche Riverside, we offer exclusive savings on service to our customers through our Walter's Automotive Legacy Savings program.
Directions to Porsche Riverside
Porsche Riverside Service Customer Reviews
"I purchased my Porsche at the dealership, and have had the vehicle serviced there for all work completed. While Walter's is 2 hours away from our house, their customer service is the best I have experienced at a car dealership. Their new and used car pricing is generally better than others in the LA area, and their staff is great to work with." –DealerRater user
Owner Resources
If your Porsche 718 Boxster, 718 Cayman, Cayenne, Macan, or Panamera is in need of a new battery, contact Porsche Riverside.