Porsche 911 – 992 Series Service Intervals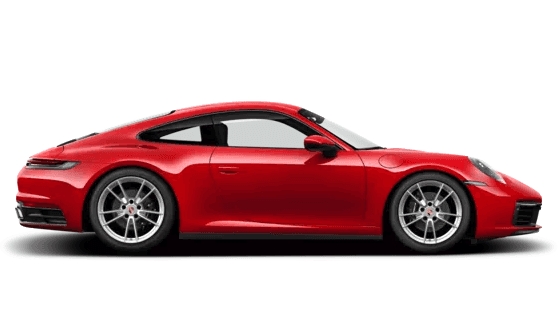 | | |
| --- | --- |
| Engine Oil | Every 10,000 miles or or 1 year |
| Spark Plugs | Every 30,000 miles or every 3 years |
| Pollen Filter and Air Filter | Every 40,000 miles or every 4 years |
| Coolant | Every 20,000 miles or 2 years |
| Brake Fluid | Every 20,000 miles or 2 years |
Whether you're traversing the streets of Riverside, sculpting the canyons surrounding Los Angeles, or hitting the race track, you expect impeccable performance out of your vehicle, especially when it's of Porsche 911 pedigree.
To help you keep your Porsche 911 – 992 series model running at peak performance, our Porsche service specialists suggest following the above service schedule. Should you notice you need to service your Porsche, the certified technicians at the Porsche Riverside service center would be happy to give your model the care it needs to deliver first-rate performance for years to come.
How Often Should I Service My Porsche 911 – 922?
Porsche 911 – 992 models require maintenance at 10,000-mile/1-year intervals. For instance, you should change the oil in your Porsche 911 – 922 every 10,000 miles or 1 year to keep your engine running smoothly.
On the other hand, service items such as brake fluid flushes, which help maintain a consistent stopping distance for your vehicle, only need attention every 20,000 miles or 2 years.
Fortunately, the experienced team at Porsche Riverside can perform oil changes, brake fluid flushes, and any other routine maintenance task for your Porsche 911 – 992 quickly and effectively.
Visit Porsche Riverside For Your Next Service Interval
When your Porsche 911 – 992 hits a 10,000-mile landmark or exceeds a year since its last service, schedule a service appointment at Porsche Riverside. Equipped with state-of-the-art technology, our experienced service professionals will ensure your Porsche drives away properly serviced, allowing you to savor its superlative performance during the miles to come.
We recognize the costs of taking care of your Porsche. In turn, we invite you to take advantage of our exclusive Porsche service specials.
Have any questions about service for your Porsche 911 – 992 model? Contact us at Porsche Riverside serving Los Angeles, Riverside County, and Corona.