Porsche Maintenance in Riverside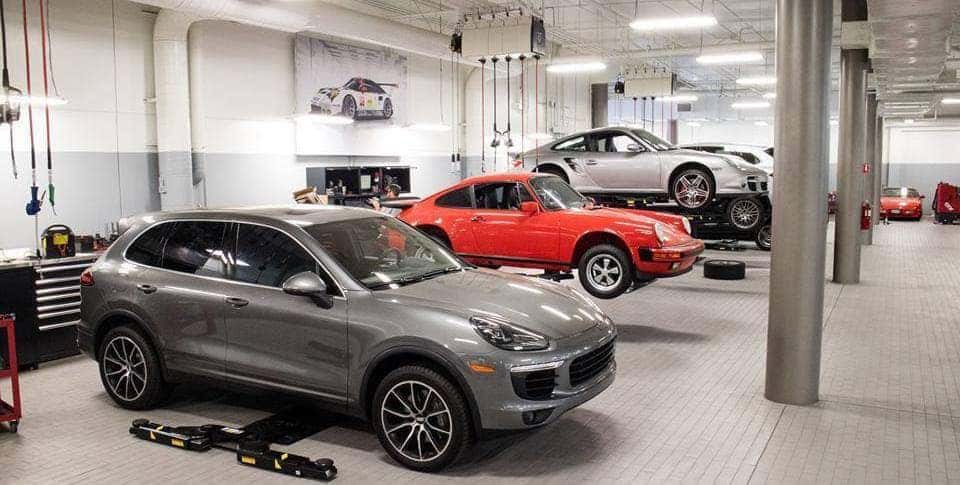 At Porsche Riverside, we understand that your Porsche is a major investment. Local Porsche owners want to do everything in their power to keep their vehicle running at peak performance for years to come. Keeping up with regularly scheduled Porsche maintenance will ensure that you remain behind the wheel of your beloved luxury car for years to come. At our Riverside Porsche dealership, we offer a state-of-the-art service center that makes it easy for you to stay on top of your vehicle's recommended maintenance needs.
Porsche Maintenance Near Me
Drivers in the Los Angeles and Riverside County areas can take their Porsche models in for certified maintenance at our convenient location in Riverside.
To accommodate your hectic schedule, we provide Porsche service seven days a week during early and late hours. When you schedule a Porsche service appointment, we dedicate your slotted time to performing the maintenance your model needs so you can get back on the streets of Riverside in a timely fashion.
The Porsche Scheduled Maintenance Plan
When you enroll for a Porsche Scheduled Maintenance Plan, you make certain your Porsche will receive critical services to uphold the performance and luxury standards we set at the factory.
Each new Porsche includes complimentary scheduled maintenance for the first year/10,000 miles, so the Porsche Scheduled Maintenance Plan locks in the price for scheduled maintenance items for periods Year 2/20,000 miles to Year 5/50,000. This way, you don't have to worry about maintenance costs increasing during the first few years of your ownership.
To sign up for a Porsche Scheduled Maintenance Plan, contact us at Porsche Riverside.
Porsche Maintenance Schedule
We often preach about the crucial role routine maintenance plays in the performance of Porsche vehicles. However, the "how often" aspect isn't always clear. Fortunately, owners can see when Porsche engineers recommend to take their models in for service and what maintenance items to expect at each interval via our online maintenance schedule. Find out when to take your Porsche for its next service visit today.
Whether your vehicle is in need of routine Porsche maintenance, like a quick oil change or tire rotation, or requires more extensive repairs, you can have peace of mind knowing that our dealership offers a service center you can trust. Our service technicians are well-versed in every Porsche model, and have received factory training and the tools required to get your Porsche back to running as well as the day you drove it off the lot.
It's vital to stay on top of the specific maintenance schedule recommended for your Porsche model to ensure safe and enjoyable driving for years to come. If you have any questions about what service your vehicle may need, feel free to contact us.