Porsche 911 – 997 Series Service Intervals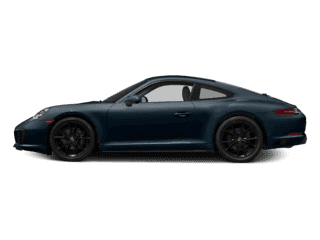 | | |
| --- | --- |
| Engine Oil | 20,000 miles or every 2 years |
| Spark Plugs | 60,000 miles or every 4 years |
| Oil-/Air-Filter Element | 20,000 miles or every 2 years/40,000 miles or every 4 years |
| Coolant | Does not require change |
| Fuel Filters | Maintenance-free |
| Brake Fluid | 20,000 miles or every 2 years |
Keeping up with routine maintenance is important for all vehicle owners. It's vital to preserving the integrity of your vehicle and helps to keep your vehicle running in tip-top shape. At Porsche Riverside, our Rancho Cucamonga Porsche dealer, we wanted to make it simpler for Porsche owners to take care of their vehicles. Here, Porsche 911 – 997 Series owners can see the recommended service intervals for their specific model. Sticking to these intervals will help your Porsche 911 – 997 Series to deliver that jaw-dropping power you've come to expect from a Porsche.
It may be seemingly obvious, but regular oil changes are an important part of vehicle ownership. Routine oil changes help to extend the life of your vehicle. For the Porsche 911 – 997 Series, an oil change and new oil filter installation are recommended every 20,000 miles or 2 years.
A clogged air filter can significantly affect your vehicle's ability to accelerate. You may not notice it right away, but you'll experience a gradual performance loss if you refrain from keeping up with your Porsche's air filter maintenance. It is recommended that you change your vehicle's air filter every 40,000 miles or 4 years.
Extend The Life Of Your Vehicle With Simple Routine Maintenance
Spark plugs are an integral part of your vehicle's engine. The spark that they emit creates the ignition for the combustion needed to start your car. To keep your engine running at peak performance, we recommended replacing the spark plugs on your Porsche 911 – 997 Series every four years or 60,000 miles.
Like spark plugs, the importance of brake fluid cannot be ignored. Brake fluid plays a crucial role, transferring the force created when you press on the brake pedal directly onto the wheel hub. The heat that is generated during braking can affect the brake fluid in your car – that's why routinely flushing your brake fluid is vital. Failing to keep up with your vehicle's brake fluid maintenance can be extremely dangerous – even resulting in brake failure! At Porsche Riverside, we recommend that Los Angeles Porsche 911 – 997 Series drivers flush and replace their brake fluid every two years.
The coolant in your Porsche and its fuel filters don't require any maintenance – one less thing you've got to worry about! When your vehicle is in need of maintenance, you can bring it in to the service center at Porsche Riverside. More than just a car dealership, we offer one of the leading destinations for Porsche service in Los Angeles. To schedule your vehicle's next service appointment, please give us a call.