Porsche Boxster (2001-2004) Service Intervals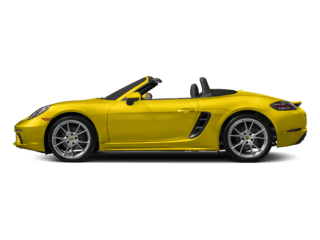 | | |
| --- | --- |
| Engine Oil | 12,000 miles or every 2 years |
| Spark Plugs | 48,000 miles or every 4 years |
| Oil- and Air-Filter Element | 24,000 miles or every 2 years |
| Coolant | Does not require change |
| Fuel Filters | Maintenance-free |
| Brake Fluid | 20,000 miles or every 2 years |
At Porsche Riverside, our Rancho Cucamonga Porsche dealership, we understand that buying a vehicle is an investment that you want to make sure lasts at long time – that's why it's imperative to keep up with your Porsche's routine maintenance. Every Porsche model is different, and it's important for Porsche owners to be aware of the service intervals that are specific to their model.
Routine oil changes are vital to keeping your vehicle's engine running properly. Though it may seem obvious, many vehicle owners tend to ignore oil change recommendations and end up with bigger problems down the road. For Porsche Boxster (2001-2004) owners, an oil change is recommended every 12,000 miles or two years. Oil filters can be changed every 24,000 miles or 2 years.
It's also important to keep up with the maintenance of your vehicle's spark plugs. Why are spark plugs important? They emit the spark that creates the ignition for the combustion needed to start the engine. For the Porsche Boxster (2001-2004), servicing the spark plugs is recommended every 48,000 miles or four years.
Keep Your Porsche Boxster (2001-2004) Running Like New
It goes without saying that your car's brakes and brake fluid play a crucial role in your vehicle. Brake fluid helps to transfer the force that's created when you step on the pedal directly onto the wheel hub; the heat that gets generated during braking can adversely affect the brake fluid, which is why regular brake fluid flushes are critical. Failure to keep up with your car's brake fluid maintenance could result in brake failure! It's recommended that a Porsche Boxster (2001-2004)'s brake fluid is flushed every two years.
At Porsche Riverside, we're much more than a car dealer; our dealership offers a state-of-the-art service department equipped to handle your vehicle's needs. To schedule your vehicle's next service appointment, visit our Los Angeles Porsche service center or give us a call.