Porsche Boxster (2005-2007) Service Intervals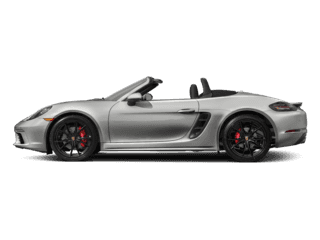 | | |
| --- | --- |
| Engine Oil | 20,000 miles or every 2 years |
| Spark Plugs | 60,000 miles or every 4 years |
| Oil- and Air-Filter Element | 20,000 miles or every 2 years/40,000 miles or every 4 years |
| Coolant | Does not require change |
| Fuel Filters | Maintenance-free |
| Brake Fluid | 20,000 miles or every 2 years |
At Porsche Riverside, our Rancho Cucamonga Porsche dealer, we think it's important for Porsche Boxster (2005-2007) owners to know about the proper service intervals for their specific vehicle. Keeping up with your car's routine maintenance is an important part of vehicle ownership, and it'll help to keep your Porsche Boxster (2005-2007) running like new for years to come!
To keep your vehicle running like you just drove off the lot with it, it's recommended that you get the oil and oil filter changed every 20,000 miles or two years. You may or may not know that engine oil is an integral part of your vehicle, providing three key functions. It keeps the engine components working smoothly, helps to draw away heat from the combustion chamber, and prevents carbon and varnishes from accumulating in the engine.
Other important parts under your vehicle's hood are the spark plugs. The spark plugs emit a spark that creates the ignition for the combustion needed to start your Porsche's engine. In your Porsche Boxster (2005-2007) it's recommended that you change them every 60,000 miles or four years.
Proper Service Intervals For Rancho Cucamonga Porsche Owners
Your vehicle's brake fluid maintenance needs cannot be ignored; it helps to transfer the force created by stepping on the brake pedal directly to the wheel hub. The heat that gets generated during braking can adversely affect the brake fluid in your Porsche Boxster (2005-2007) that's why routine brake fluid flushes are vital. Brake fluid maintenance is recommended every two years. Failure to keep up with your car's brake fluid maintenance could result in brake failure, which is extremely dangerous!
At Porsche Riverside, we proudly offer one of the leading destinations for Porsche service in Los Angeles. To schedule your vehicle's next service appointment, please give us a call.