Porsche Cayenne Coupe Service Intervals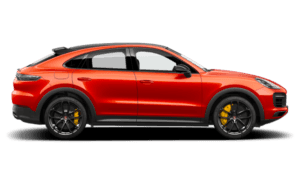 | | |
| --- | --- |
| Engine Oil | Every 10,000 miles or 1 year |
| Spark Plugs | Every 30,000 miles or 3 years |
| Pollen Filter and Air Filter | Every 20,000 miles or 2 years |
| Coolant | Every 20,000 miles or 2 years |
| Brake Fluid | Every 10,000 miles or 1 years |
When it comes to a new car, you likely want to keep it looking and performing as if it just pulled out of the lot, and in order to do so, maintenance is key. As you use your brand new Porsche Cayenne Coupe more and more, the wear and tear will eventually accumulate if gone unnoticed.
Thankfully, Porsche Riverside is here to provide you with some key components of your Cayenne Coupe to keep in mind. With all the different parts in every car, some will need attention sooner than others. For example, your engine oil is one of the quickest things to keep an eye on while a spark plugs may not need service until much later on.
With that said, just because you haven't reached the recommended service interval for a specific part, doesn't mean it should be ignored. If you're having any pressing issues with the performance of your Cayenne Coupe, we highly recommend bringing it into our Porsche service center as soon as possible.
Make Your Cayenne Coupe Last With Scheduled Porsche Service
If you want to keep your Cayenne Coupe looking and driving like it did the first time you went behind the wheel, regular maintenance is an absolute must.
If your Cayenne Coupe is due for service, you can schedule a service appointment with us at our Porsche service center near Los Angeles. If you have any questions about your Cayenne Coupe Service Intervals, feel free to contact us at Porsche Riverside.