Porsche Cayenne Diesel Service Intervals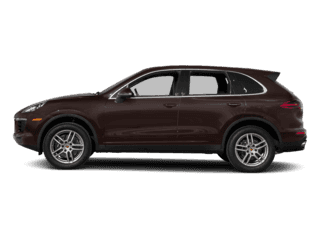 | | |
| --- | --- |
| Engine Oil | 5,000 miles or every 1 year & inspect "Add Blue" reducing agent level and adjust as needed |
| Pollen Filter and Air Filter | 40,000 miles or every 4 years |
| Coolant | Does not require change |
| Fuel Filters | Maintenance-free |
| Brake Fluid | Every 20,000 miles or 2 years |
Owning a vehicle comes with a lot of responsibility. It's up to you to keep up with your vehicle's routine maintenance in order to keep it running like new. Paying attention to the recommended service intervals for your specific Porsche model can be a major help, and can keep you from getting stranded on the side of the road due to your own negligence.
At Porsche Riverside Riverside, our Rancho Cucamonga Porsche dealer, we want to make it a bit easier for Porsche Cayenne Diesel owners to remember when it's time to handle specific maintenance; that's why we've come up with this easy-to-follow table that lists the service intervals for certain parts in your Porsche model.
During our very first years behind the wheel, we learn that regular oil changes are are important to take care of. But many drivers aren't aware of the role that oil actually plays. The oil in your vehicle's engine helps to keep it lubricated and draw out harmful heat. Keeping up with your Cayenne's routine oil changes will keep the engine in working order and help to keep the vehicle around for years to come. For Cayenne Diesel drivers, it's recommended to get an oil change every 10,000 miles or every year – the same goes for changing the oil filter.
Keeping Up With Service Intervals Means A Longer Life For Your Porsche
It goes without saying that the brakes in your vehicle play a major role. The condition that the brake system is in could mean the difference between life and death when you're behind the wheel. It's important for Los Angeles Porsche owners to pay special attention to the brake fluid service intervals for their vehicle. Why? Because brake fluid helps to transfer the force that's created when you press on the brake directly, to the wheel hub. The heat that's generated during this action could affect the brake fluid. Failing to keep up with brake fluid service could result in brake failure and quite obviously, even death. In the Cayenne Diesel, it's recommended that the brake fluid be changed every two years.
There are a number of reasons why it's important to pay attention to the condition of your vehicle's air filter. Keeping the air filter clean keeps the engine clean. It also keeps debris out of the engine, allowing it to function optimally. A clean air filter can also lead to better gas mileage – which means less time and money spent at the pump. We suggest that Porsche Cayenne Diesel drivers change the air filter every 60,000 miles or six years.
At Porsche Riverside Riverside, we're more than just a car dealership; we're home to one of the leading destinations for Porsche service in Rancho Cucamonga. Schedule your vehicle's next service appointment with us.