Porsche Cayenne Service Intervals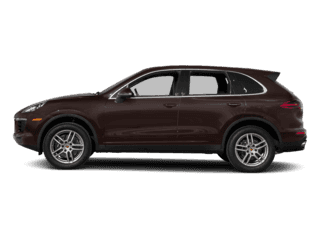 | | |
| --- | --- |
| Engine Oil | Every 10,000 miles or 1 year |
| Spark Plugs (Turbo Models) | Every 30,000 miles or 3 years |
| Spark Plugs (V-6 / V-8 / GTS Models) | Every 40,000 miles or 4 years |
| Pollen Filter and Air Filter | Every 40,000 miles or 4 years |
| Coolant | Every 40,000 miles or 4 years |
| Brake Fluid | Every 20,000 miles or 2 years |
When you purchase a new vehicle, you want to make sure it lasts for a long time. After all, buying a car is an investment; this is especially true for Los Angeles Porsche owners. Your Porsche Cayenne is an investment that you want to make sure continues to serve you for a long time to come.
The secret to prolonging the life of your Cayenne is to keep up with the vehicle's routine maintenance. There are a variety of integral parts of your vehicle that require regular maintenance to stay in like-new condition. Engine oil plays an important role in your vehicle, so it's imperative that you keep up with regular oil changes. It's recommended that your Porsche Cayenne receive an oil change and oil filter replacement every 20,000 miles or every 2 years.
Like engine oil, the spark plugs in your vehicle do a lot for the health of your Porsche's engine. Don't be fooled by their tiny appearance, spark plugs emit a spark that creates the ignition for the combustion engine to start. We suggest replacing the spark plugs in your Cayenne every 40,000 miles or 4 years.
Keep Your Cayenne Running The Way It Did When You Drove It Off The Lot
Brake fluid maintenance may just be the most important kind! Brake fluid plays the enormously important role of transferring the force created when you press on the brake pedal directly onto the wheel hub. Routine brake fluid flushes help to ensure that your brakes stay in working order. Failure to keep up with this maintenance can result in brake failure, which is quite obviously, dangerous! Flush the brake fluid in your Porsche Cayenne every 2 years to keep yourself and your passengers safe!
At Porsche Riverside, we're proud to be one of the leading destinations for Porsche service in Rancho Cucamonga. To schedule your Porsche's next service appointment, please give us a call.