Porsche Cayman S Service Intervals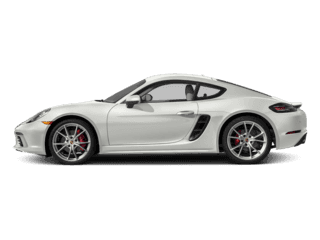 | | |
| --- | --- |
| Engine Oil | Every 10,000 miles or 1 year |
| Spark Plugs (Turbo Models) | Every 30,000 miles or 3 years |
| Spark Plugs (V-6 / V-8 / GTS Models) | Every 40,000 miles or 4 years |
| Pollen Filter and Air Filter | Every 40,000 miles or 4 years |
| Coolant | Every 40,000 miles or 4 years |
| Brake Fluid | Every 20,000 miles or 2 years |
For Los Angeles Porsche Cayman S owners, keeping up with routine maintenance means having a car that runs like-new for years to come. To keep your car in tip-top shape and offer the jaw-dropping power you've come to expect from a Porsche vehicle, being aware of your model's recommended service intervals is imperative.
Keep your Porsche Cayman S in fighting shape by getting an oil change every 20,000 miles or every 2 years. The oil filter should be replaced in the same interval. Engine oil helps to lubricate the engine and draw out harmful heat. Routine oil changes help to keep your vehicle's combustion engine in proper working order to deliver that performance you love.
Every driver knows just how important brakes are. Properly working brakes could be the difference between life and death on the road – that's why brake fluid maintenance cannot be overlooked. Brake fluid helps to transfer the force created when you press on the brake pedal directly to the wheel hub. The heat that's generated during that action can affect the brake fluid, which is why it's important to continually check it out. Failing to do so could result in brake failure! It's recommended that Los Angeles Porsche Cayman S drivers check out their vehicle's brake fluid every 2 years.
Prolong the Life of Your Porsche Cayman S With These Helpful Tips
Like brake fluid, your Porsche's spark plugs are imperative parts. They may be small, but they are responsible for the spark that's emitted to create the ignition for the combustion that starts the engine. We suggest replacing your spark plugs every 60,00 miles or 4 years.
At Porsche Riverside, our Rancho Cucamonga Porsche dealer, we proudly offer a state-of-the-art service department equipped with the latest diagnostic technology and highly trained technicians. To schedule your vehicle's next service appointment, please give us a call.